A guide to abortion funds.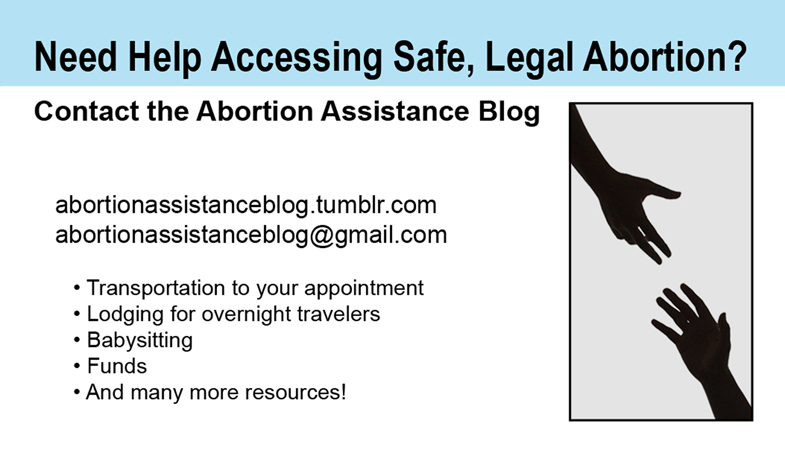 The text as follows:
Need help accessing safe, legal abortion?
Conttact the Aborition Assistance Blog
aboritionassistanceblog.tumblr.com
abortionassistance@gmail.com
Transportation to your appointment

Lodging for overnight travelers
Babysitting
Funds
And many more resources!
These folks also have a twitter feed at @prochoicehlp
Update: Also, be sure sometime to visit Sister Y's pamphlet Five Reasons to Have an Abortion.